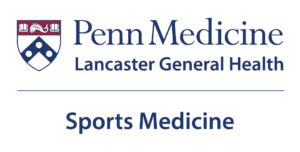 Penn Medicine Lancaster General Health Sports Medicine
Their Sports Medicine team provides complete surgical and non-surgical care for a wide range of conditions and injuries to bone, muscle, and other soft tissues, along with concussion management, nutrition counseling, and screening for cardiac issues in athletes. Their staff believes in taking the time to help you understand your injury and develop an individualized treatment plan to get you back to your game quickly and safely. Our experienced physicians, fellowship-trained in sports medicine, have worked with professional, college and high school sports athletes, making us uniquely qualified to care for you.
Visit: LGHealth.org/SportsMed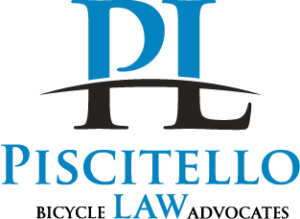 Piscitello Law Firm
At Piscitello Law, their bike accident lawyers know that victims of serious accidents are deserving of aggressive, effective legal representation. If you were involved in a bicycle accident caused by no fault of your own, then you could be eligible to take legal action and demand financial compensation for your losses. Our Philadelphia bicycle crash lawyers are known for being tenacious and devoted advocates of victims' rights. We advocate for injured cyclists and pedestrians across the state of Pennsylvania for over three decades. We are here to help and can be trusted to stand at your side.Visit piscitellolaw.com
Commonwealth Charter Academy
Personalized Educational Programs for Students in Grades K-12 at No Cost to Families. If Your Child's Education Has to go Virtual, Choose CCA®. Learn How to Get Started Today!
Visit ccaeducate.me
Barisch Family Chiropractic
Barisch Family Chiropractic has been serving the Harrisburg, PA area for over 60 years. Dr. Barisch isn't just a doctor of your spine. He's also focused on helping his patients throughout their entire wellness journey. Placing a priority on identify underlying issues to encourage healing from within, our patients rave about us being the best chiropractor in Harrisburg, PA. Check out our on-line scheduling and affordable wellness packages. Our goal is to help the Harrisburg, PA community achieve your wellness goals. Reach out to us today to see how we can help you achieve your wellness goals.

Lupine Lights
Lupine offers the brightest, longest-lasting LED bike & helmet lights, flashlights and headlamps in the world. German quality paired with cutting-edge innovation, make Lupine an industry leader in lighting nighttime sports, photography & adventure.
Visit lupinenorthamerica.com
Trek Bikes Lancaster
Trek Bicycle Lancaster is your destination for the latest products from Trek and Bontrager, service and tune-ups for bikes of any brand, and the best local advice on riding in Lancaster County. Conveniently located in West Lancaster, our bike shop is a longstanding member of the local community and joined the Trek Bicycle family in 2017.
Visit Trek Bikes – Lancaster